Latest Massotherapy News
We Are Now Offering Three New Therapies!
That's correct! We now have three great new therapies being offered exclusively by Danielle Maroulis. LMT
Thai Massage: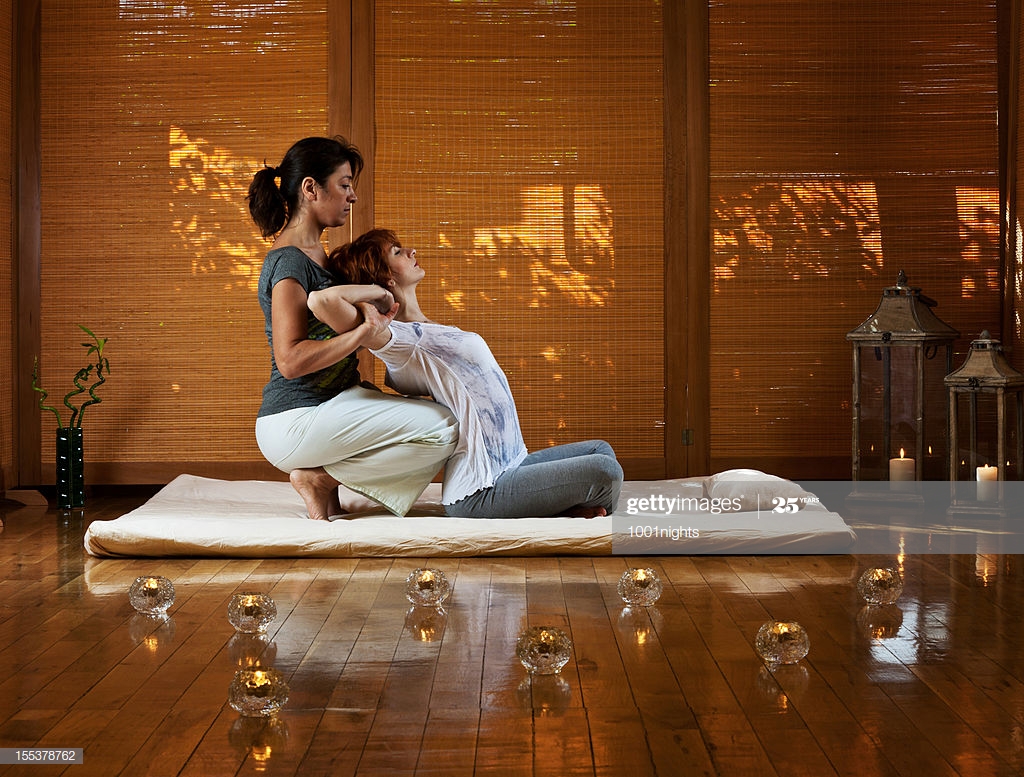 Lengthening muscle tissue is so important to the health and structure of our bodies and that is exactly what Thai Massage does. During a session, you lay on a mat fully clothed while your therapist takes you through a series of passive stretches (you don't have to do the work!). Communication is key and wearing comfortable clothing allows you to get the most out of the stretching. Thai Massage increases flexibility and range of motion, calms the nervous system, helps relieve muscle spasms and is wonderful for hip, low back and sciatic pain. Don't worry, no skill level of stretching is required! Schedule a session today!
Cupping Therapy: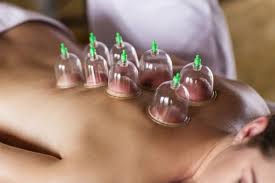 Cupping is a technique used to help relieve both acute and chronic pain. Injuries and overuse of muscle tissue create a toxic build of of fluid (metabolic waste) which results in pain and very often, restricted movement. Cups are used to draw out this build up (through negative pressure) and allow for fresh blood to saturate the area. This results in increased muscle health and decreased pain. Cupping can be a stand alone treatment or incorporated into a regular massage.
Gua Sha: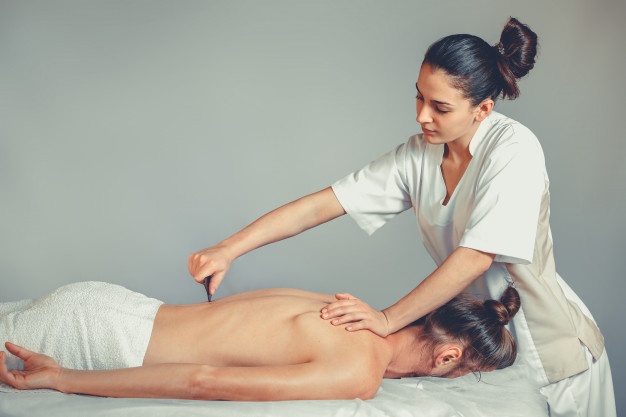 Gua Sha is a Chinese medicine technique that has been used for many years to manage pain associated with adhesions (scar tissue) under the skin. A tool is used to lightly break apart the scar tissue which allows for increased circulation, increased mobility and healing to the area. This treatment is good for old injury sites, hyper-tense muscle tissue, tendinitis, carpal tunnel and plantar fasciitis to name a few. Add Gua Sha onto any regular massage session!
---
Welcome our newest team member Sorin Stoica, LMT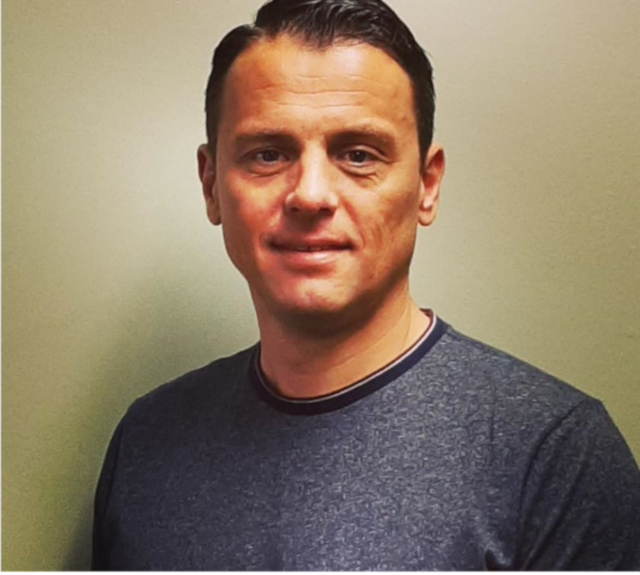 Sorin Stoica, LMT has joined the Big Creek Massotherapy team. Sorin received is training at The Cleveland Institute of Medical Massage and became a licensed LMT in 2012. He specializes in Deep Tissue, Sports Massage and Massage for Migraines.
In addition to being an outstanding massage therapist, Sorin is also a Professional Soccer Referee, and a former player. He especially enjoys working with athletes on all levels to help them recover from injuries and get them back on the field.
For the month of February 2020, Book an appointment with Sorin and Get $5 off of a 60 minute massage or $10 off of a 90 minute massage!
---
CLE Care Collaborators Launches Podcasts on TALKSHOE
July 1, 2019
Check us out on TALKSHOE. Dr. Tonya and I realized our clients would be better served with a podcast than video stream. Please listen and send us your feedback. Email me at info@bigcreekmassotherapy.com
---
CLE Care Collaborators Launches YouTube Channel
November 16, 2018
Our own Anthony Salem, LMT and Dr. Tonya Yanok PT DPT of Yanok PT have created a weekly YouTube blog video series to discuss health and wellness topics where coordinated care from different trained professionals can help you recover from injuries better, stay healthier and inspire general wellness practices.
Watch their first episode and subscribe to the CLE Care Collaborators YouTube channel for more wonderful video cast to maintain a healthier you.
Find and Follow CLE CARE COLLABORATORS on

---
Chair Massages @ Little Birdie Wine Nest!
February 17, 2018
Anthony and his gifted massage team will be giving couples chair massages at The Little Birdie Wine Nest date night party on February 17 from 6:30pm - 9:30pm. Tickets for the event may be found at Couples Date night @ The Little Birdie Wine Nest in Parma, Ohio.
Anthony and his team are available for corporate and special events. They will bring the massage chairs and equipment to your event to make it truly relaxing. Contact Anthony at 440-799-8988.
---
Follow us on Social Media!
Click any (or all) of the images above to follow us.