5 Reasons To Give a Massage for Valentine's Day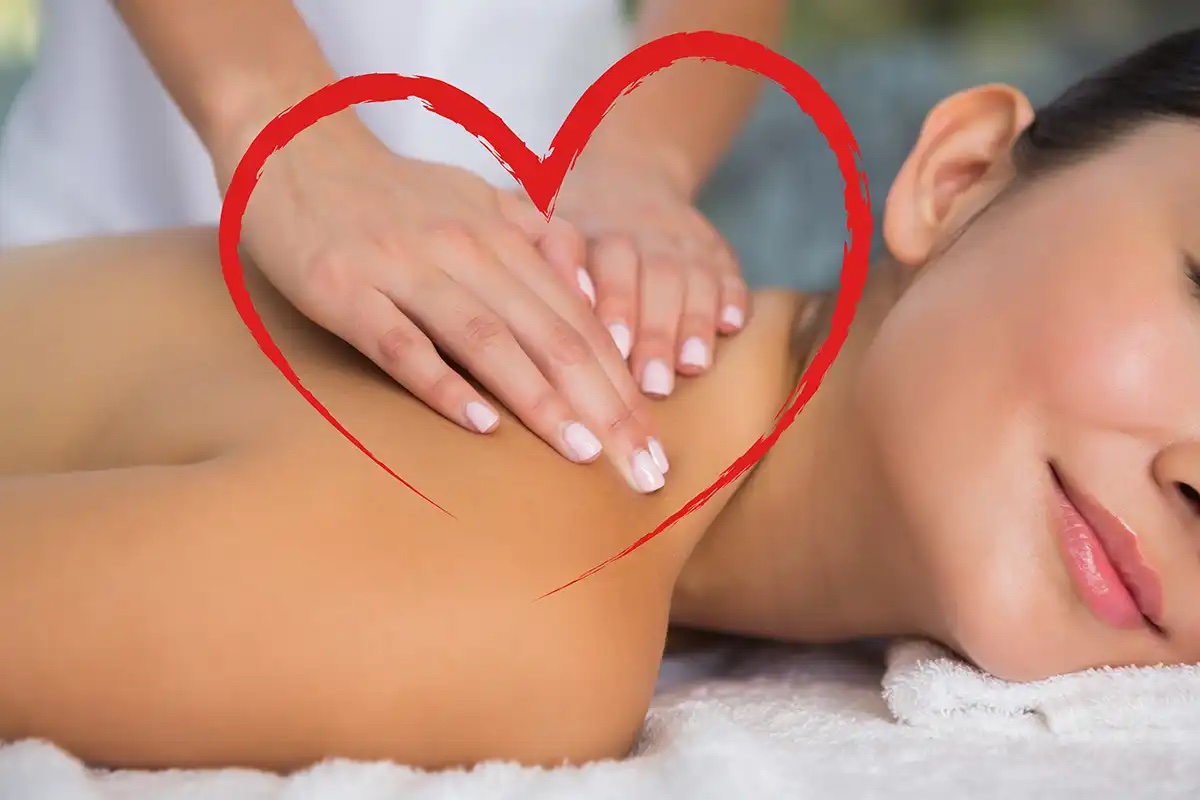 With Valentine's Day coming up, you may be wondering what to do for your loved one. Why not treat them to a relaxing massage to show them how much you adore them?
Here are five excellent reasons to give a massage for Valentine's Day:
Enhances the Mood
A massage is a great way to enhance the mood on Valentine's Day. It can help to relax the body and mind, and it can also be a sensual experience. Giving or receiving a massage can help to set the tone for a romantic evening. You can schedule a session after having a romantic dinner to get everyone relaxed and enjoy the rest of the evening.
Relieves Stress
One of the best things about receiving a massage is that it can help to relieve stress. Stress can have a negative impact on our physical and mental health, so it's important to find ways to manage it. A massage can be a great way to unwind and relax, as well as provide some relief from the physical symptoms of stress.
If your partner is having a challenging time at work these days, you should know that their frustration doesn't stop at the office. There may be times when they come home feeling tense and irritable. A massage can help to take the edge off and allow them to relax.
Alleviates Pain
One of the most common reasons people get massages is for pain relief. Studies have shown that massage can help reduce pain in a variety of conditions such as: headaches, muscle aches and pains, arthritis, fibromyalgia, and even menstrual cramps. If your partner is dealing with any type of pain, a massage can be a great way to help them feel better, especially on Valentine's Day.
Improves Heart Health
Giving and receiving massages can help improve heart health. People who regularly get massages have been shown to have lower blood pressure and heart rates. Massage can also help increase circulation and reduce stress hormones. All of these benefits can lead to a healthier heart. Moreover, it can be a great way to show your partner how much you care about their well-being.
Fosters Intimacy
You can get a massage together and it can be a really intimate experience. It's a great way to get closer to your partner and feel more connected. You can book a couple's massage session and share the experience with your loved one. This can be a great way to bond and feel more in sync on a physical and emotional level.
Takeaway
If you're thinking about what to give your significant other for Valentine's Day, why not give the gift of relaxation with a massage? Massages are not only a great way to show your loved one how much you care, but they also have many health benefits. Big Creek Massotherapy can help you choose the right type of massage for your Valentine.
Schedule an appointment online or call us at (440) 799-8988 today!